5-Star Review - 9/14/2021
Posted by Roe Hampton Amar on Tuesday, September 14, 2021 at 9:20 AM
By Roe Hampton Amar / September 14, 2021
Comment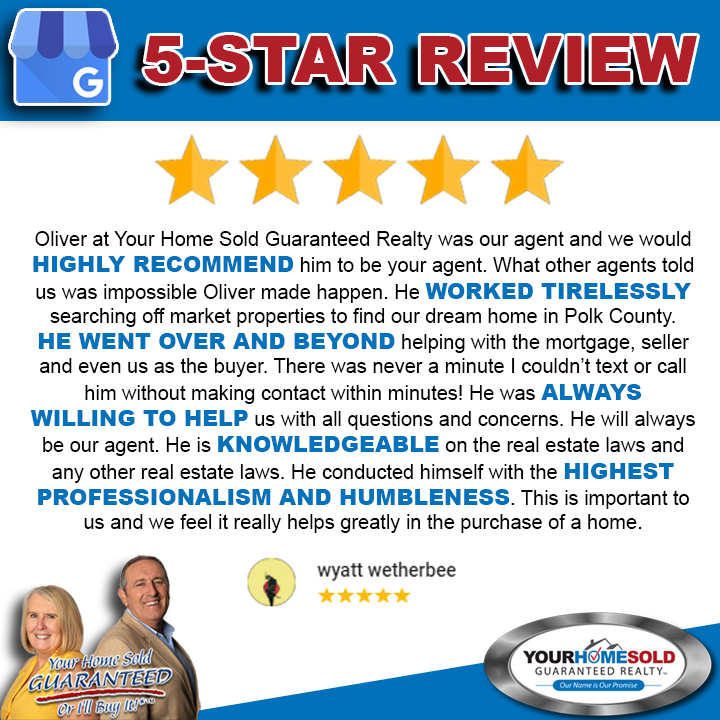 2nd-mile service is what we pride ourselves on here at Your Home Sold Guaranteed Realty. By your kind words, it appears Oliver Thorpe delivered and met your expectations. Super happy that you are now a lifetime client. We look forward to working with you again and also anybody else that you feel we can also help.
For a 5-Star Real Estate Service
☎️Call us now on 407-552-5281 and START PACKING!
#5StarReview
#Thankful
#Freedom
#Certainty
#IncomeIncrease
#GoServeBig
#SecondMileService
#ElevatingtheLivesofRealEstateProfessionals
#TopAgent
#EliteAgent
#MillionDollarAgent
#ToddWalters
#CraigProctor
#Sales
#Marketing
#YHSGR
#YourHomeSoldGuaranteedRealty
#RealEstateAgent
#RealEstateBusiness
#Realtor
#GillianRedman
#PaulRedman
#OrlandoRealEstate
#FloridaRealEstate
#OrlandoHomes
#FloridaHomes